Microsoft Excel Level 2 Training
15 October 2016 @ 9:15 am

-

5:00 pm

€265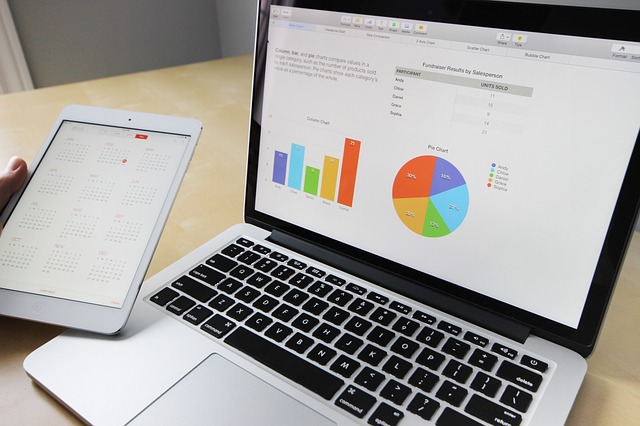 Use advanced formulas and tools to analyse and visualise data
This is the complete course for you if you need to expand your knowledge of Excel and work more efficiently with formulas, databases, charts and PivotTable reports. 
Use advanced formulas and tools to analyse data
Organize table data
Visualise Data with Charts
Use Graphical Objects
Create Templates and Themes
---
Unit 1: Calculating Data with Advanced Formulas
From simple operations to statistical calculations and use of VLOOKUP, this unit covers all the bases of setting up spreadsheets and crunching numbers. Benefit: get everything done quicker and match data across multiple sheets.
Apply Cell and Range Names
Calculate Data Across Worksheets
Use Specialized Functions
Analyze Data with Logical and VLookup Functions
Unit 2: Organizing Worksheet and Table Data
Organise, sort, filter, group. Store information in Excel databases and manipulate them easily. Benefit: navigate through large amounts of data.
Create and Modify Tables
Format Tables
Sort or Filter Data
Use Functions to Calculate Data
Outlining and Subtotals
Unit 3: Presenting Data Using Charts
All you need to know to create pie charts, column charts and many others to visualise your data. In this unit you will also learn to create dynamic links into PowerPoint presentations or Word documents.
Create a Chart
Modify Charts
Format Charts
Link charts to PowerPoint presentations and Word documents
Unit 4: Analyzing Data Using PivotTables, Slicers, and PivotCharts
Find trends and information hidden in large datasets through the power of PivotTable reports and charts. Create interactive reports and dashboards in a few clicks. 
Create a PivotTable Report
Filter Data Using Slicers
Analyze Data Using PivotCharts
---
Free: What else you get with this course
Pre-course assessment
We'll help you find the right course level for free
Small class size
Learning is easier with a small class size – you can ask questions and get personalised attention
Hands on
Plenty of hands-on practice, project and exercices – you can even bring your own files for practice.
Manual
covers the essential aspects of creating PowerPoint presentation.
Support
if you're ever stuck with a slide master or animation after this course, you can get in touch for help! Forever!
Certificate
we will send you a certificate so you can update your CV with the new skills you acquired during the training.
---
Reserve your place today
It's simple – reserve and pay for your place today using the ticket cart below – or call us.
Cancel at any time up to one week before course start for a full refund. Cancel up to 24 hours before course start for a refund less €85.