Microsoft Outlook & Time Management Course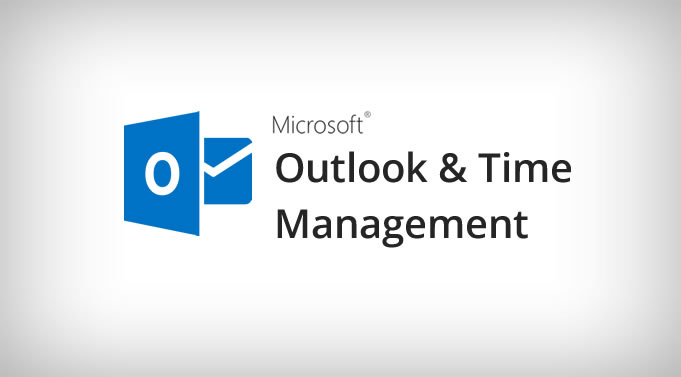 This Outlook course is for busy professionals in Irish organisations of all sizes who want to discover how to use Outlook collaboratively or become more effective at managing their schedule and to-do lists.
Delivered by expert trainers on-site
For your team or one-to-one
Learn good time management foundations
Use Outlook to prioritise activities, plan time, track objectives and achieve Inbox Zero
Course Objectives
At the end of the course, participants will understand the foundations of good time management and will be able to use Outlook to prioritise their activities, plan their time, track objectives and achieve Inbox Zero.
Who is this Course for
New and existing Outlook users whether individuals or part of a working team, who want to be more effective at managing their time, managing their communications and work more productively with others.
Note: to make the most of this course, participants are asked to complete a practical, short preparation beforehand.
Course Prerequisites
Basic PC skills and knowledge of email is required. Short preparation required ahead of the course.
Course Outline
Click on the headings below for more information on course topics:
Defining Personal Productivity
Issues in Time Management
Meaningful objectives and Next actions
Planning, Prioritising, Reviewing
Time Management Quadrants
Setting-up your Workflow in Outlook
Overview of Outlook tools
Organising your workspace
Mapping your objectives
Toolbars and Menus
Scheduling and Planning with the Calendar
Managing time
Can you say 'No'?
Baseline Calendar
Calendar events
Scheduling meetings
Team calendars
Calendars and delegation
Managing Activities
Clearing the mind
Planning by objective/goal
Setting next strategic actions
Working in 'context' with categories
Customising task views
When do you use tasks vs. calendars?
Creating tasks
Delegating with Outlook
Managing information and email
Search features
Getting to Inbox Zero?
Your email filing system
'Actioning' email with flags and reminders
The Four D's of Decision Making
E-mail Automatic Filing with Rules/Quick Steps
Working with Email
Communicating effectively with e-mail
Composing e-mail with the PASS Model
Replying, Forwarding, Deleting
Formatting, spell checking, options
Working with Attachments and Links
E-mail Preferences and Options
Creating your Signature(s)
Address Books and More
Global Address Book
Personal Contacts
Managing your Contacts
Creating Contacts
Creating Groups
Social addons (LinkedIn, Facebook)
Quick Tips & Tricks
Smarter Outlook Settings
Out of Office
Rules
Stationery and Message Templates
Change your Default Settings
A word about Notes, Journalling and Public Folders
What changes will you make?
Applying what you learned
Course review
Questions and Answers
CONTACT FRANÇOIS TO FIND OUT MORE