Discover the power of Power Pivot for Excel.
Consolidate and mine data from multiple sources, investigate trends, create dashboards and make sense of your business data with just a few clicks in the familiar environment of Excel.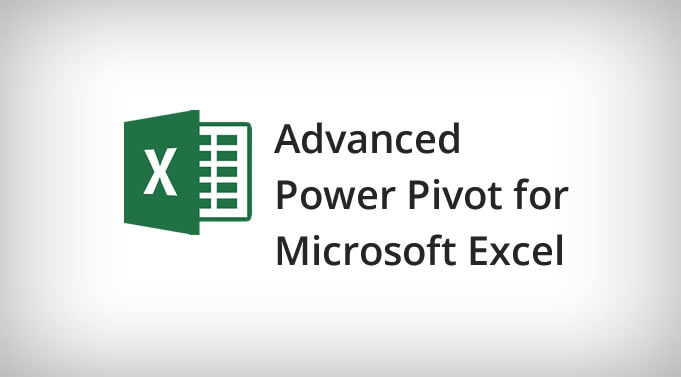 Advanced Power Pivot For Microsoft Excel Training Course Content
Course Objectives
At the end of the course, participants will be able to describe some uses of Power Pivot in Excel 2010 and the data model in Power View for Excel 2010; to import data into a Power Pivot and create relationships; to generate Power Pivot tables and charts; to customise Power Pivot table and chart appearance; to create DAX measures and calculated columns; to generate reporting dashboards and management KPIs (Key Performance Indices).
Who is this Course for
If you are looking to boost your business or advance your career, then Power Pivot Training is for you. This includes:
• Data Analysts
• Finance Professionals
• Business Managers
• Information Professionals
• Excel Users (intermediate or advanced)
• Career movers and shakers
Course Prerequisites
No previous experience required as we show you everything from the start but if you know a little about Excel formulas, one-to-many relationships in Access, SQL queries, VLOOKUP, Powerpivots Reports, you have a headstart.
Introduction
Why use PowerPivots
PowerPivot Workbooks
The PowerPivot tab
Data sources
Relationships
Importing Data & The Data Model
Connecting to data sources
Writing a Query to Import Data
Using the Table Import Wizard
Import and Filter from Databases
Creating Relationships
Understanding relationships
Review existing relationships
Create new relationships
Building DAX Formulas / Measures
Formula basics
Calculated fields and measures
DAX Time Intelligence functions
DAX Relate (lookup) functions
DAX Calculate functions
Understanding Filters, ALL functions
Useful Queries
SELECT Queries
Logical Operators and Conditionals
AND, OR, IN, LIKE, BETWEEN, NOT
Joins
Aggregate Functions
PivotTables and PivotCharts
Creating a PivotTable
Updating the table
Changing the table structure
Formatting the PivotTable
Creating Dashboards
Formatting PivotTables and PivotCharts
KPI
Dashboards
Best Practices
Course Review
Applying what you learned
Course review
Questions and Answers