Microsoft Powerpoint Level 2 Training
29 October 2016 @ 9:15 am

-

5:00 pm

€265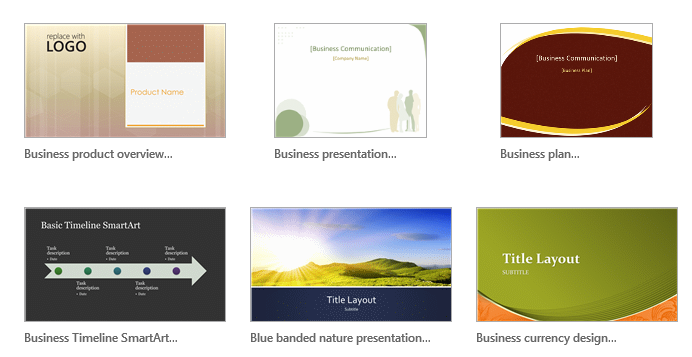 Create professional-looking presentations in no time
Learn to produce great, professional-looking presentations in a short time. This course is great for existing PowerPoint users with many years of experience and those who want to improve on the basics of putting a great presentation together.
Create professional looking presentations
Insert and format media into your slides: images, movies, music, logos, text boxes, diagrams
Use templates and themes for eye-catching and impactful slides
---
Unit 1: Creating Presentations
Do you know how PowerPoint handles the objects on your slide? In this section we explore how to use layouts and designs the way they are intended to be used in PowerPoint for text and media. Benefit: create slides that are easy to reuse in any circumstances.
Tools and Views
Placeholder, text box, shapes
Headers and Footers
Design Masters and Layouts
Unit 2: Working with Media
In this unit, master the art of turning bullet points ("death by PowerPoint") into impactful messages using illustrations. Learn to use media and create your own stunning slides. Benefit: create impactful presentations that win over your audience.
Insert and manipulate images, videos, sounds
Align,  distribute and shape formats
Creating Diagrams with SmartArt
Charts and Tables
Unit 3: Slideshows
Bring your presentations to life with animations, transitions, automatic timings. Learn to set up your computer to present without having to look at your notes. Benefit: Create a connection with your audience and add interactivity.
Animations and Transitions
Slideshows and Presenting Tricks and Settings
Preparing Handouts for Printing
Unit 4: Long Presentations
How can you deal with long presentations? In this unit, we turn our attention to slide masters and reusing content across presentations. Benefit: Easy ways to always have up-to-date slides without feeling overwhelmed with changes.
Linking, Embedding, Editing
Master Slides
Merge Presentations and Troubleshooting Design Conflicts
Review and Checking
---
Free: What else you get with this course
Pre-course assessment
We'll help you find the right course level for free
Small class size
Learning is easier with a small class size – you can ask questions and get personalised attention
Hands on
Plenty of hands-on practice, project and exercices – you can even bring your own files for practice.
Manual
covers the essential aspects of creating PowerPoint presentation.
Support
if you're ever stuck with a slide master or animation after this course, you can get in touch for help! Forever!
Certificate
we will send you a certificate so you can update your CV with the new skills you acquired during the training.
---
Reserve your place today
It's simple – reserve and pay for your place today using the ticket cart below – or call us.
Cancel at any time up to one week before course start for a full refund. Cancel up to 24 hours before course start for a refund less €85.