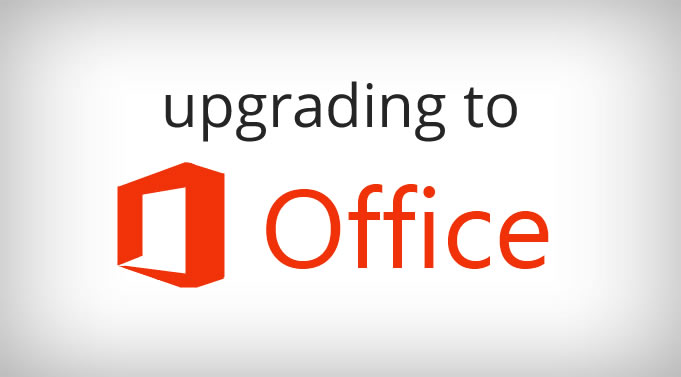 Stay productive and save time by switching to the latest and greatest edition of Microsoft Office and learn the best new tricks for documents, spreadsheets, presentations, databases and emails. This course includes:
New Office 13 features
Outlook, Word & Excel
Access and Powerpoint
Office 365
OneNote, Publisher , Linx & InfoPath
Course Duration
One half-day (demo or limited hands-on session) or One full-day (hands-on session). This course will be tailored to your needs and only the applications relevant to your organisation will be included if you prefer.
Course Objectives
After completing this course you will be productive with Office 2013; know new features and changes to your favourite Office tools; know which features have been removed and their replacement; be able to produce and collaborate on documents; spreadsheets, presentations, databases and with your email.
Who is this Course for
Existing Office users who are transitioning from Office XP, OFfice 2003, Office 2007 or Office 2010 to the latest version of Office 2013.
Course Prerequisites
If you have limited prior experience of working with computers, let the tutor know at time of booking. Basic prior knowledge of previous versions of Office is required to attend this course.
Course Outline
Click on the headings below for more information on course topics:
Office 2013 Features
The Modern Interface
Backstage View
Start Screens
SkyDrive Integration
Syncing Across Devices
Web embedding
Touchscreen use
Account Login
The Ribbon and Quick Access Toolbar
New Document extensions
Word 2013
Get going fast: new features
PDF Editing
Graphic Options
Live view
Cover pages
Formatting
Building Blocks
Citations and References
Search
Document views
Features no longer available in Word 2013
Excel 2013
Flash fill (wow!)
One Window
Quick Analysis
Recommended Charts
Fine tune charts quickly
Sparklines and Dashboards
Recommended PivotTables
New PivotTable features
Options Task Panes
Graphic Options
Increased Capacity
New functions and formulae
Improved conditional formatting
More power with PowerPivot 2013: data model
Features no longer available in Word 2013
Outlook 2013
Graphic Options
Message threading
Consolidated to-do bar
Calendars and Web Calendars
Attachment preview
Attachment reminders
Categorising Outlook items
Fast Search
Filters
Quick Rules
Weather Bar
Peek Windows For Calendar, People &Tasks
People Cards
PowerPoint 2013
Formatting Task Panes
Graphic Options
SmartArt
New Video embed options
Themes, Theme Variations and Layouts
New Presenter tools
Online meetings
Merge shapes
Improved Motion Paths
Play in the background: video and audio
Comments pane feedback
New publishing options
Access 2013
Web Apps
SharePoint integration
Forms and Views
Table templates
App templates
SQL Server backend
Layout view
New Data types
split forms
Navigation forms
Reports and Labels
Export and Import Data
Other Applications
Office 365
OneNote 2013
Publisher 2013
Lync 2013
InfoPath 2013
CONTACT FRANÇOIS TO FIND OUT MORE