Upgrading to Windows 8.1 and Windows 10
Stay productive and save time as soon by switching to the latest and greatest edition of Microsoft Windows 8 and learn the best new tricks to access applications, documents, the world wide web and manage your time efficiently. This course includes:
New features of Windows 8
The entering and manipulation of data
Sharing files and cloud & sky storage
Social media and apps
Security and advanced windows features
Productivity and troubleshooting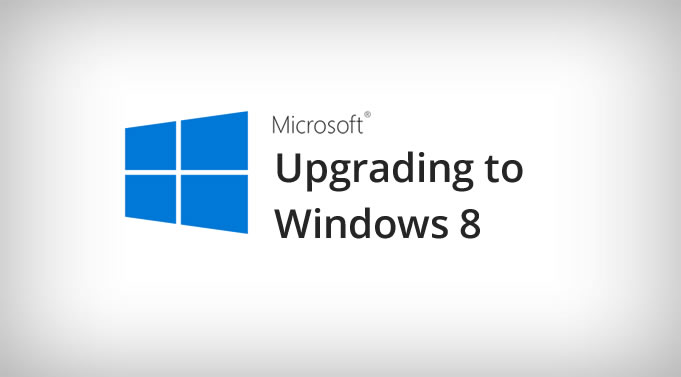 Course Duration
One half-day (demo or limited hands-on session) or One full-day (hands-on session). This course will be tailored to your needs and only the applications relevant to your organisation will be included if you prefer.
Course Objectives
After completing this course you will be able to identify and use new Windows 8 features; connect your account; customise the Windows 8 Start Screen and taskbar; multitask; share and manage files and folders.
Who is this Course for
Existing computer (PC or Mac) users who are transitioning from a different Operating System to the latest version of Windows.
Course Prerequisites
If you have limited prior experience of working with computers, let the tutor know at time of booking. No previous experience is required to attend this course.
Course Outline
Click on the headings below for more information on course topics:
Starting with Windows 8
What's new in Windows 8
The new Start Screen
Modern ('Metro') Design
Charms
Exiting Windows 8
The Desktop and Taskbar
Finding the desktop
Custom Shortcuts
Gestures
Taskbar
Ribbons everywhere
Multitasking
Social Media and Apps
Connecting your Social Media Accounts
Apps and the Windows Store
Tiles
Sharing Information
Contacts
Mail App
Manage and Store your Files
Managing your files locally
Sharing Files
Network
Cloud Storage and Sky Storage
USB 3.0
Security and Advanced Features
Windows Security and Access
Remote Access
Dual Boot
Custom Shortcuts
Sync settings
Windows on your Tablet PC
Productivity and Troubleshooting Tips
Windows 8 Shortcuts
Windows 8 Bugs, Missing Features and How to Resolve them
CONTACT FRANÇOIS TO FIND OUT MORE