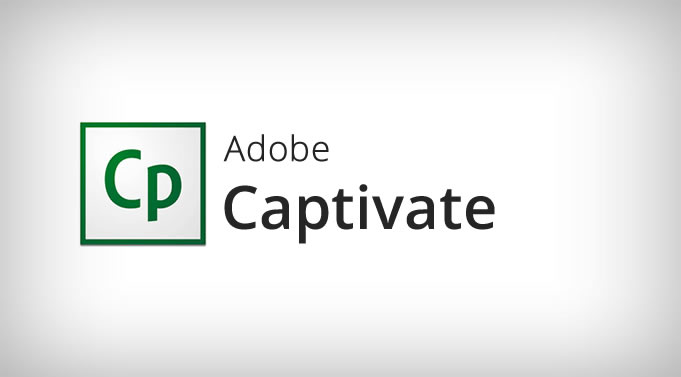 When you need to provide a hands-on learning experience, Adobe Captivate offers one of the simplest means of building software simulation into e-learning courses.
Tell us about your project
Course Objectives
After completing this course you will be able to create simulations for software application training, build e-learning courses for demo, hands-on and assessment purposes. You will also learn principles of good e-learning design to engage the learners and be able to integrate a number of media: software demos, screenshots, video, sound, quiz, captions, text frames and interactive buttons, Flash animations and PowerPoint slides.
Who is this Course for
Anyone who needs to be proficient in building e-learning for their company. Typical attendees include: subject matter experts (SMEs), training professionals, software developers.
Course Prerequisites
No previous technical experience is required to attend this course. A good understanding of instructional design is an advantage but not necessary e.g. Train the Trainer course or Instructional design course. Get in touch today if you would like to discuss such a requirement before attending this Rapid e-Learning with Captivate.
Course Outline
Click on the headings below for more information on course topics:
Captivate Basics
What is E-learning
Captivate User Interface
Workspaces and preferences
Recording a Software Simulation
Designing and planning your e-learning
Preparing to record
Recording simulations
Editing simulations
Adjusting click-through trainings
Finishing and previewing the project
Timeline
Adjusting timing
Object transitions
Effect animations
Text animations
Zooming
Interacting with Users
Adding buttons
Adding click areas
Adding rollover images
Highlighting
Rollover slidelets
Pop-up captions
Adding text areas
Creating branching presentations
Slides and Slide Objects
Using blank slides
Creating a master page
Adding slide text
Checking spelling
Adding shapes
Adding images
Aligning and distributing objects
Rotations, shadows, gradients
Importing objects
Libraries
Audio and Voiceovers
The recording environment
Adding background audio
Adding audio to an object
Recording and adding voice-overs
Editing audio in Captivate
Splitting audio among slides
Adding video to a slide
Adding Video
Importing slide video
Synchronizing video
Creating closed captions
Masters, Templates and Libraries
Setting up Templates
Using Templates
Managing Assets and Libraries
Sharing Assets
Quizzes
Assessing learning
Setting up a quiz
Question types
Pooling and randomising questions
Managing Assessments
Generating SCORM-compliant output
Customising & Publishing a Project
Customising the Interface with skins
Playback controls
Tables of contents
Publishing a project
Setting up Flash player security
Exporting to video
Do you feel limited with the tools you use to represent your organisation's information? Instead of learning to use Visio confidently, are you still fumbling with Excel charts, drawing basic flowcharts with PowerPoint shapes and AutoShapes? Or are you starting from no knowledge of diagrams at all?
Learn to use Visio which is the tool you should be using by joining one of our Visio courses.
Create Complex Diagrams In Minutes
Developing complex professional diagrams shouldn't take so long so why are you stumbling to present the information in your head in a compelling visual? Become an expert when you attend our Visio training courses, whatever your level and needs, and discover all the features which make your job a pleasure not a chore. Visio unleashes your creative side and gives you instant results. Learn the proper techniques and see the results quickly.
Take your Diagramming to a New Level
Once you have completed our Visio training you will be comfortable using the program and will be able to create expert level diagrams and plans with ease. So, whether you need to illustrate your processes for ISO certification or compliance regulations or simply would like to learn Visio as a way to communicate technical representations of ideas, structures, concepts, blueprints and a variety of other purposes our Visio training can do just that! So, if you have been looking for the best Visio training program around, look no further!
Learn Visio The Right Way
Learn to draw flow charts, process flow; represent information in swimlanes / cross-functional flow charts; map organisational charts; manipulate shapes and link data; create complex layouts; visualise floor plans and floor layouts; create complex diagrams and apply layers of information; bring real-time data together from multiple sources, link to Microsoft Excel and Microsoft SQL Server; manage processes with sub-processes; apply rules and logic validation; implement rules and validation; ensure accuracy and consistency across the organization; share dynamic diagrams over the web; icons and data bars; create SharePoint workflows.
Which Microsoft VIsio Training?
We offer three levels of Visio and customised training to suit your specific business needs.
Microsoft Visio Introduction Course for those who are completely new to Visio and want an overview of the main drawing types you can create effortlessly in Visio.
Microsoft Visio Intermediate Course for existing Visio users who can create simple drawings but need to understand the full capabilities of Visio and need to be more effective in creating large amounts of drawings quickly. 
Microsoft Visio Advanced Course for existing users with Pro versions of Visio who want to use it in multiple business environments. We talk about Visio programmability and integration with data. 
Microsoft Visio Customised for those who have specific needs and want to focus on specific drawing types, e.g. architecture, engineering drawings and diagrams.
CONTACT FRANÇOIS TO FIND OUT MORE