Microsoft Powerpoint Courses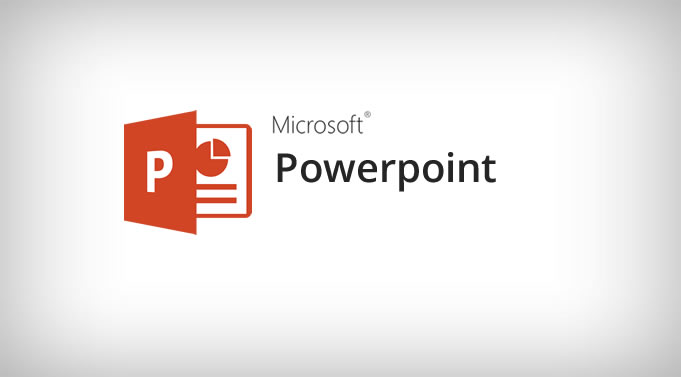 Our one-day PowerPoint courses, delivered on-site are designed with your professional presentation needs in mind.
No more boring, bland, time-consuming slides filled with uninspired bullet points. Learn to catch and hold the attention of your audience with sharp, slick and stunning presentations.
Booking for one?
Are you looking for a public course? Browse our list of public events and book today. 
Tell us about your project
Choose a Powerpoint Course
Contact us about any of these courses and we will send you the relevant information regarding the course outline and course costs:
Learn Powerpoint The Right Way
If you have tried to use PowerPoint in the past and your efforts did not create the engaging, professional presentation that you were trying to create this may have left you feeling frustrated overwhelmed and defeated! Although a poorly done PowerPoint can be quite discouraging, we can show you a better way by teaching you how to use all of the best features that PowerPoint has to offer in our PowerPoint training courses. We know that there are many features within PowerPoint that you may not be utilizing because you are afraid that you will make a bad presentation, let us help you!
Present With Confidence With Powerpoint
With a little help, you can be well on your way to creating the professional PowerPoint presentations that will capture your audience through the use of custom made templates and themes which can help you to quickly create a modern presentation that stands out from the rest! If this is something which you would like to be able to do, you should take advantage of the opportunity to learn PowerPoint through our PowerPoint courses which are provided from one of our qualified trainers. We can help you to create the type of presentations that will get you noticed at meetings recognizing the full potential that your ideas hold!
Create Stunning Visual Presentations
Our PowerPoint courses will provide you with all of the knowledge and skills that you need to know to create powerful outstanding PowerPoint presentations! We can provide you with the knowledge that you need to become an exceptional speaker! By the end of our PowerPoint training you will be able to create custom templates for you and your team, show you how to insert slides and pictures and will cover all of the best methods and tips for use including the most up to date PowerPoint practices which will allow you to create the most modern, up to date, stunning PowerPoint presentations! By the end of our PowerPoint courses you will have learned all of the skills you need to excel in PowerPoint allowing you to create a high quality presentation in no time!
Do you feel limited with the tools you use to represent your organisation's information? Instead of learning to use Visio confidently, are you still fumbling with Excel charts, drawing basic flowcharts with PowerPoint shapes and AutoShapes? Or are you starting from no knowledge of diagrams at all?
Learn to use Visio which is the tool you should be using by joining one of our Visio courses.
Create Complex Diagrams In Minutes
Developing complex professional diagrams shouldn't take so long so why are you stumbling to present the information in your head in a compelling visual? Become an expert when you attend our Visio training courses, whatever your level and needs, and discover all the features which make your job a pleasure not a chore. Visio unleashes your creative side and gives you instant results. Learn the proper techniques and see the results quickly.
Take your Diagramming to a New Level
Once you have completed our Visio training you will be comfortable using the program and will be able to create expert level diagrams and plans with ease. So, whether you need to illustrate your processes for ISO certification or compliance regulations or simply would like to learn Visio as a way to communicate technical representations of ideas, structures, concepts, blueprints and a variety of other purposes our Visio training can do just that! So, if you have been looking for the best Visio training program around, look no further!
Learn Visio The Right Way
Learn to draw flow charts, process flow; represent information in swimlanes / cross-functional flow charts; map organisational charts; manipulate shapes and link data; create complex layouts; visualise floor plans and floor layouts; create complex diagrams and apply layers of information; bring real-time data together from multiple sources, link to Microsoft Excel and Microsoft SQL Server; manage processes with sub-processes; apply rules and logic validation; implement rules and validation; ensure accuracy and consistency across the organization; share dynamic diagrams over the web; icons and data bars; create SharePoint workflows.
Which Microsoft VIsio Training?
We offer three levels of Visio and customised training to suit your specific business needs.
Microsoft Visio Introduction Course for those who are completely new to Visio and want an overview of the main drawing types you can create effortlessly in Visio.
Microsoft Visio Intermediate Course for existing Visio users who can create simple drawings but need to understand the full capabilities of Visio and need to be more effective in creating large amounts of drawings quickly. 
Microsoft Visio Advanced Course for existing users with Pro versions of Visio who want to use it in multiple business environments. We talk about Visio programmability and integration with data. 
Microsoft Visio Customised for those who have specific needs and want to focus on specific drawing types, e.g. architecture, engineering drawings and diagrams.
CONTACT FRANÇOIS TO FIND OUT MORE